Pronet partner Fortinet takes an intelligent, collaborative approach to solving today's security challenges.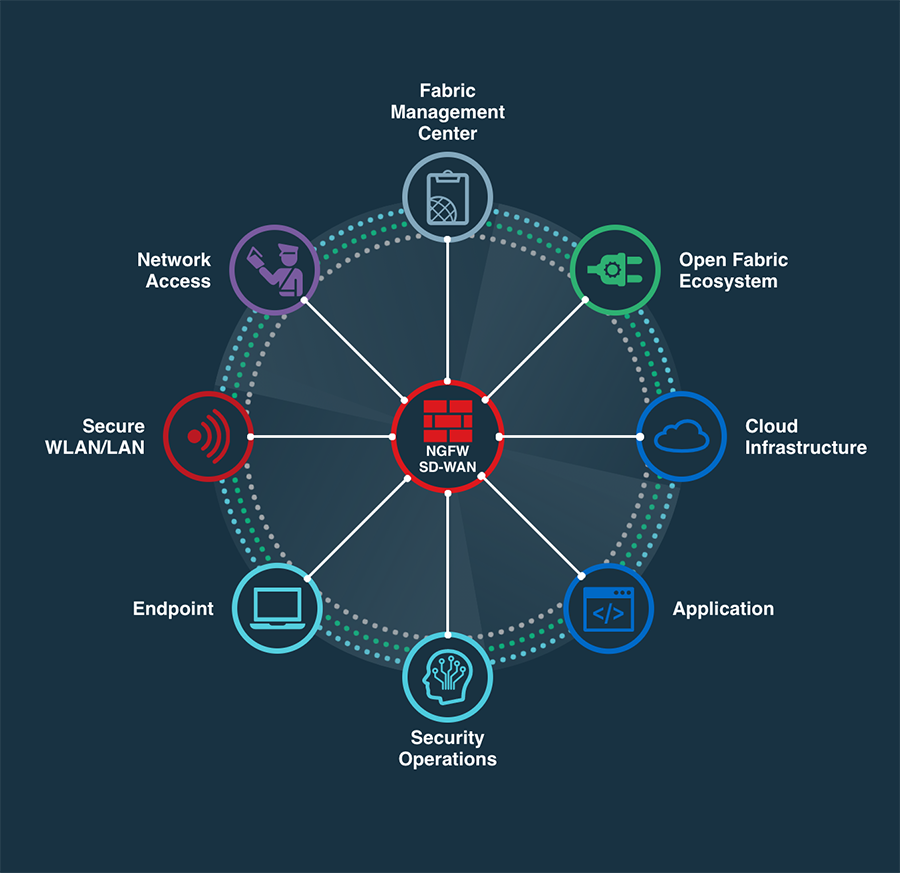 The Fortinet Security Fabric connects Fortinet solutions to achieve true end-to-end security – working together to create a broad, integrated and automated security solution. Weaving through the entire network―from the Internet of Things (IoT) to the cloud―the Fortinet Security Fabric provides superior protection against today's sophisticated threats.
Having the right security woven throughout your network can make the difference between running a smooth, safe network or being the latest security breach headline.
In today's world of ever-changing network architectures, the best solution is simplicity. Adopting security solutions that integrate and collaborate, sharing threat intelligence and adapting accordingly, is the key to the success of your evolving network. The Fortinet Security Fabric is the answer you've been looking for.
The Fortinet Security Fabric platform provides true integration and automation across an organization's security infrastructure, delivering unparalleled protection and visibility to every network segment, device, and appliance, whether virtual, in the cloud, or on-premises.
Enterprise

Fully integrated, end-to-end security across the entire enterprise infrastructure to protect critical data from network core to the edge.
Small Business

Best-in-class network security enabling small business owners to focus on what matters most – growing their business.
Service Providers

Our innovative products empower service providers to keep pace with the threat landscape and stay competitive in the marketplace.